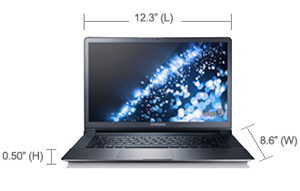 The Samsung Series 9 is super-slim at 0.5in. and amazingly lightweight at 2.55lbs. If it weren't so gorgeous you might not even notice it.
SuperBright™ Plus displays are up to twice as bright as standard notebook screens, and reproduce up to 16 million colors. Another reason the new Samsung Series 9 is stunning both inside and out.
The Series 9 is striking to look at, but it also sets a premium performance standard. With extremely fast startup speeds and nearly instant resume from sleep, the Series 9 lets you get even more done and leaves every other PC in the airport lounge or conference room behind. The Series 9 isn't just a laptop, it's a game changer. From the very moment you open the Series 9 be prepared to savor the experience of the wow factor.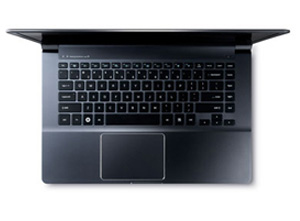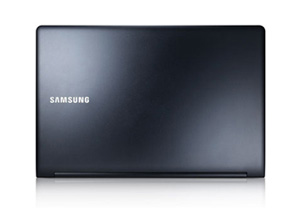 Solid state drives mean you can boot up in as fast as 8.4 seconds, and load applications at the speed of light.
Samsung's PowerPlus charging technology and advanced Lithium-Polymer battery has a lifespan up to three times longer than a conventional battery. This technology retains 80% of the original battery capacity for up to 1,500 charges. After three years of use you still have a battery that still works for you day in and day out. That's power when you need it.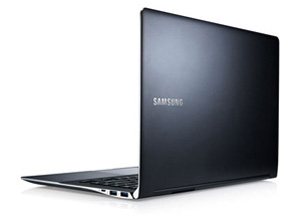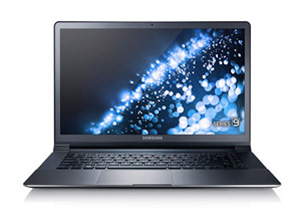 The Samsung 13.3in. Series 9 features HD+ technology. With HD+, fit more of what you really want on your screen and do less scrolling.
Besides the 256GB SSD, Samsung 13in. series 9 also comes with powerful processor, generous memory capacity and backlit keyboard. Intel third generation Core i7-3517U (1.9GHz) processor with Turbo Boost technology lets you see and feel the difference for your most demanding tasks. Together with up to 4GB memory, you can enjoy jaw-dropping multitasking smoothness. The backlit-keyboard makes it easy to always hit the right key - even in low lighting situation.

Multi Card Slot (Optional) / SIM Card Slot (Optional)
Microphone
Monitor Port
Ear-set / headset Jack
USB Port

6. DC Jack
7. Chargeable USB 3.0 Port
8. Micro HDMI Port (Optional)
9. Wired LAN Port