Legion T730 Tower
Savage power
Featuring a sleek appearance, customizable RGB lighting and transparent side panel, the Lenovo Legion T730 gaming desktop lets you play games in a unique style that matches your own. Powered by a Intel 8th Gen Core i5 six-core processor, DDR4 memory, and NVIDIA GTX 1060 GPU-based graphics card, it takes on the latest AAA titles like a breeze. The dual-channel thermal system ensures components run at their best without throttling while the tool-less entry design allows for easy upgrades. Enjoy immersive audio in gameplay and entertainment enabled by Dolby Atmos technology.

Keep it cool, keep it quiet
The T730 was engineered to eliminate the threat from every gamer's biggest nemesis—heat. Its dual-channel thermal system, with optional liquid cooling, dedicates one channel to each of the PC's hottest culprits—the main processor and the graphics processor. The result? Cooler temperatures, reduced fan noise and improved performance.

Easy-to-handle maintenance
This tower features all the tools—or lack thereof—needed to easily enjoy the latest in gaming tech. Its integrated handle and tool-free upgrade system make it simple to add or change internal components, while its integrated cable management system adds to its overall aesthetic. Game the way you want.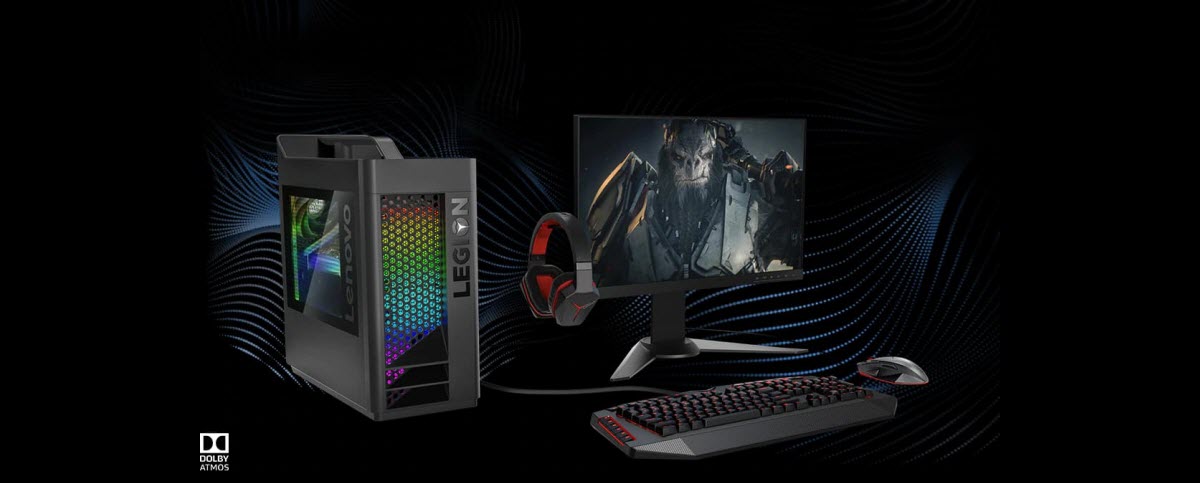 Moving audio with Dolby Atmos
Dolby Atmos creates an amazing headphone experience with breathtaking, moving audio that flows above and around you. You'll feel like you're inside the action as sound comes alive with richness and depth, and seems to move in three-dimensional space. Immersive and emotive, Dolby Atmos is sound you can feel—sound that creates a powerfully-moving entertainment experience.
(Accessories shown in image are not included with the product; availability of accessories may vary by region.)